Choose Share hosting plan and
start today
With 30 Day Money Back Guarantee You Can't Go Wrong!.
Standard
---
Basic Hosting
10,000 MB Space amount
3 Email account
Unlimited Bandwidth
Enhanced Security
20 MySQL Databases
Plus
---
Perfect Hosting for Entrepreneurs
10GB Space amount
100 Email accounts
Unlimited Bandwidth
Enhanced Security
20 MySQL Databases
Pro Business
---
E Commerce Website
20GB Space amount
150 Email account
Unlimited Bandwidth
Enhanced Security
20 MySQL Databases
Enterprise
---
Free Domain
40GB Space amount
Unlimited Email Account users
Unlimited Bandwidth
Enhanced Security
20 MySQL Databases
Start building your website today
Register your domain, Inside Out Digital Post is accredited for domain registration.
Commitment to customer satisfaction, we offer web hosting, email accounts, Constructor-Web, and SSL certificates.
Questions and answers
1
HOW DOES WEB HOSTING WORK?
Web hosting is a service provided by a company, which provides space on one or more servers to host websites that can be visited via the Internet. All websites are hosted somewhere, which is called web hosting or web hosting in Spanish. Websites are made up of files, which are hosted on servers and at the same time have all the necessary services so that they can be viewed on any computer and interact with them.
2
WHAT TOOLS OR SOFTWARE CAN I USE TO BUILD MY WEBSITE?
On our server you have access to an application called Instrallatron, with which you have 45 applications to install, including Joomla and WordPress, with which you can create your website. In addition, we have a system called Constructor-Web so that you can make your page in a very simple way with the drag and drop method.
3
HOW DO I TRANSFER MY WEBSITE TO YOUR SERVER?
Through a migration, during which we will take care of making the transfer in the safest way, without losing valuable information or files.
Build a Website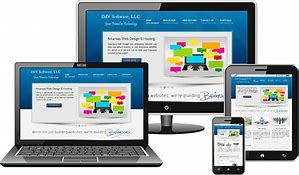 The World Wide Web is a large collection of web sites, all hosted on computers (called servers) around the world. Web hosting is the service through which you contract with us to host your site on a server. Your site may contain HTML files, graphics, pages coded in languages such as php that allow interaction with databases, etc. Your site can be a virtual store, a blog, a forum or simply contain text and photos.
Why it's worth to choose
our hosting

?

Now you can start hosting your website, with the assurance that you will have daily backup and maximum performance.